The Best Place To Buy Or Sell Secondhand Toilet Trailers, Jack Leg Toilets, Shower Units, Single Units, Mobile Urinal Units
Search
Showing 1 - 6 of 6 items

This unit is less than 12 months old. Perfect for where your customers need something long term but better than a container type unit.
4 ladies cubicles with two sinks and vanity unit.
2 gents cubicles with 3 urinals and vanity unit.
We have had great feed back from this unit.
4 + 2 ground mounted unit, mains connection. In new condition.
£22500 +VAT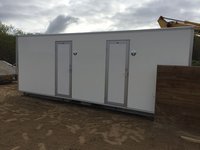 6 bay gas shower trailers
Urinal Trailers
3+1 or 4+2 Toilet trailers
Plastic Disabled toilets
Modular Vacuum system (at least capable of making up 3+1 configurations)
20+ Event toilets
All need to be in A1 condition and as new as possible as we supply the top end of the event market, Top prices paid for right equipment.
We are looking for used:-
POA

2 season old luxury Jets Vacuum Toilet trailer
£27000 +VAT ono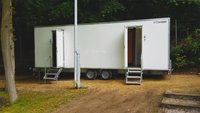 22 by 9 foot unit in four jack legs.
110mm soil pipe, 25mm water supply and at 32 amp electric supply and you're away.
It has own fuel board built in for electric heaters and lights inside.
Fully fitted sink units. See photos.
Any further questions please call.
Click on this link to see the full listing and contact details
4+2 toilet unit. Easy to move and connect up in minutes.
£7000 +VAT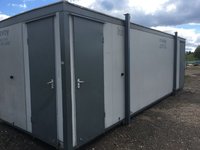 Showing 1 - 6 of 6 items