The Best Place To Buy Or Sell Secondhand Toilet Trailers, Jack Leg Toilets, Shower Units, Single Units, Mobile Urinal Units
Search
Showing 1 - 3 of 3 items
4 Single Cubicles
2 Vanities (self contained hot water heater in each unit)
1 2 bay urinal
Used twice, in excellent condition. Can be connected directly to mains, pumped using fresh water, or on a recycle system running a similar principal to the trailer type units.
Click on this link to see the full listing and contact details
3 Plus 1 Modular Toilet system:
£15500 +VAT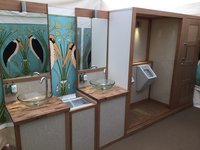 2no x 3 Bay cubicle modules
2no x 1 Bay cubicle, 3 urinals modules
2no x 3 Bay hand basin modules
This attractive second hand equipment has previously been used at prestigious Corporate Events throughout the UK and would now suit a semi-permanent or permanent venue. All facilities flush directly to a mains drain and would need connection to mains water and power. Additional units available if required.
Click to see full listing and contact details
Traditional Oak Modular Toilets connected to mains flushing system
£12995 +VAT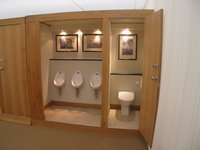 Showing 1 - 3 of 3 items