The Best Place To Buy Or Sell Secondhand Toilet Trailers, Jack Leg Toilets, Shower Units, Single Units, Mobile Urinal Units
3 listings found in all categories
Listings found in 3 categories
Showing 1 - 3 of 3 items

3 + 1 configuration
The unit itself is in very good condition and is ready to be put straight to use.
Internally there is a single ladies complete with toilet sink and water heater.
The male section comprises 3 x toilets, 2 x urinals and 2 x sinks with a water heater.
16' x 9' anti vandal toilet block
£2100 +VAT ono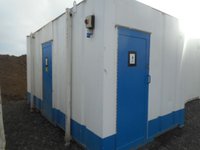 Very tidy both inside and out.
This comprises a single ladies toilet with hand basin and water heater and the gents consists of 2 toilet cubicles, 2 urinals and 2 hand basins also with water heaters.
It comes with jack legs and can be supplied with an effluent tank and steps at extra cost.
Click on this link to see the full listing and contact details
12' x 9' Anti vandal 2+1 toilet unit.
£1800 +VAT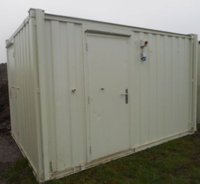 Showing 1 - 3 of 3 items