The Best Place To Buy Or Sell Secondhand Toilet Trailers, Jack Leg Toilets, Shower Units, Single Units, Mobile Urinal Units
---
The page you are looking for no longer exists.
Please look at some similar items.

The unit is fitted with a 9 Horsepower key start engine which powers a MEC2000 pump, with a 2000psi pressure washer with 10 meters of hose on a reel. Pressure washer comes with interchangeable nozzles for different uses.
The tank is fitted with 15 meters of 2 inch tiger tail hose mounted on a real with a lance.
The tank is also fitted with a 3" outlet
The vacuum tank is mounted on a brand new Ifor Williams 10 foot x 5 foot 6 inch trailer which comes with 12 months warranty from Ifor williams.
This unit is ready to be used straight away and in stock ready for collection or delivery which can be arranged.
3000 litre Vacuum Tanker with 400 litre clean water tank
£9800 +VAT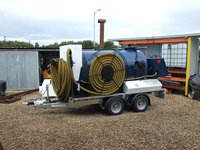 £10000 +VAT ono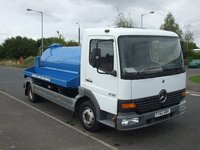 Mitsubishi 4x4 L200 pick up with tail lift. Long Mot, Drives Well - Good conditions.
£5995 +VAT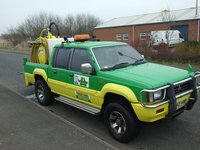 The hot water comes from a 180L immersion tank in the back of the trailer which provides more than enough water for multiple showers.
Again this unit is fully lit inside and out and can run off a 13amp supply.

Externally the trailer is clad in English cedar with white upvc door and window. It is all built on to an Ifor Williams flatbed trailer which has jack legs on each corner a spare tyre and lights and brakes are in working order.

To run this trailer you will need a mains water supply and either mains drainage, septic tank or holding tank.

Toilet trailer. This trailer was specially built for Glamping purposes as it has all the features of a hotel bathroom. It has a fully flushing toilet, wash hand basin with hot and cold running water, the shower cubicle has a thermostatic mixer valve that will keep it at the perfect temperature. No scolding.
£4000 ono VAT Free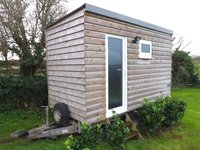 Fresh paint work in commercial paint, giving it a clean and durable look.
The steel side pods are built new, with new pump cabinet, new flashing beacons(to ensure you are seen). The inside of the vehicle is in excellent condition with great driving position.
Professionally built new waste tank, new waste/water pump, suction pipes and hoses, new suction valve, new inlet and outlet valves on tank, new 8hp electric start motor, new vacuum ball valve(siphon valve). This vehicle also has full wash down facility and storage box with brand new pressure washer and water storage container.
Click here for more info and contact details......
There has been no expense spared in the build of this fantastic business-on-wheels, or as a perfect addition to any fleet. It's a 7.5T lorry and can be driven on a normal car licence.
£15000 +VAT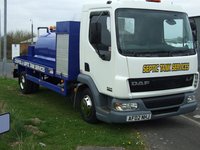 10 Toilet trailer with new floor, top frame, led lights with new wiring, fully shot blasted and painted.
£2800 +VAT ono