The Best Place To Buy Or Sell Secondhand Toilet Trailers, Jack Leg Toilets, Shower Units, Single Units, Mobile Urinal Units
Listings found in 3 other categories
Listings found on 3 other partner domains
Showing 1 - 1 of 1 items
Super fast delivery timeframe from signing of contract (usually 2-4 weeks).
Fully Part M compliant.
Luxurious locally sourced English oak interior.
Ultra-low entrance point meaning very short access ramp.
Polyflor flooring (10 year guarantee on all variants).
We hire these units out so we understand the critical importance of the design and system operability.
Prices from £4,495.00 + VAT (payback in 12 hires). Finance easily arranged (subject to credit checks).
£4495 +VAT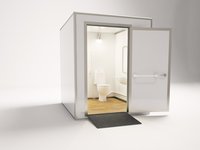 Showing 1 - 1 of 1 items