The Best Place To Buy Or Sell Secondhand Toilet Trailers, Jack Leg Toilets, Shower Units, Single Units, Mobile Urinal Units
Search
Showing 1 - 4 of 4 items

They have large holding tanks and separate fresh water tanks for the toilets and hand basins.
Gents have two urinals, two cubicles and a sink, ladies have two cubicles and a sink. Lights run off 240v but water pumps are run from the leisure batteries.
They have skylights in the cubicles for extra light during daytime.
We have three 2+2 fresh toilets for sale.
This Trailer has a straight drop flush system and has been well maintained both inside and outside including all running gear.
Please see photos.
Has a 240V 16A 3Pin (Blue) power inlet and the water system is run by a 12 Volt pump.
Click here for more info and contact details......
Here for sale is a 2 Toilet Trailer, 2 Women's Cubicles with Basin & 2 Mens Cubicles with Basin & 2 Urinals.
£6500 +VAT ono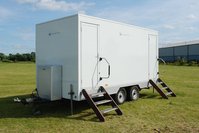 ---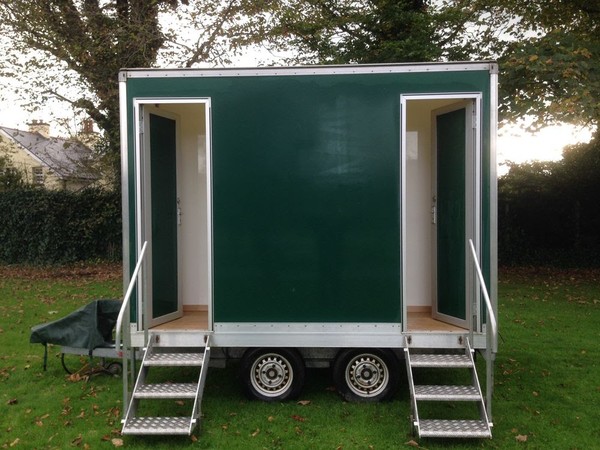 Manufactured 2007 by Shaw Services
£7250 +VAT ono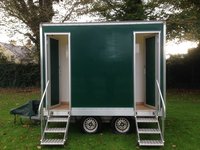 Showing 1 - 4 of 4 items